---
*

765Comm@nd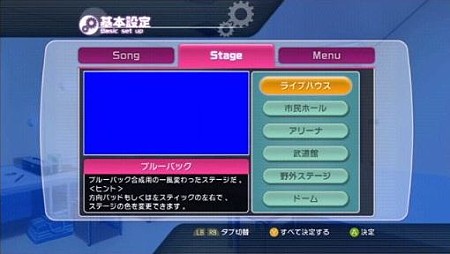 Procedure: "R Stick(push)>L Trigger twice>R Trigger twice>X Button twice>R Stick(push)
The 765Comm@nd is a concealed command which enables to unvail a blue-back stage for image in the iDOLM@STER L4U.
You can create iM@S MAD movies with other backgrounds easilier than ever drastically
since the background became removable from current stage of iDOL's dance.
The event of finding this command is named "the Star Festival Revolution" after the timing known widely.
Examples
---